In this month's edition of Meet The Need NC eNews:
Message from LAND, the Backbone of Meet the Need NC
Transforming the I/DD LANDscape in North Carolina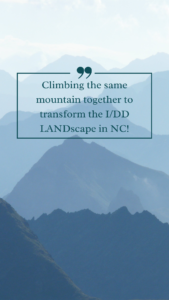 "But it hasn't been a straight line; each change comes with a struggle:
   

Against special interest groups opposed to 

change.

   

Claim of government overreach (by state and local government mostly

).

   

Competing 

priorities.

   

Under funding for community-based options: housing, services, employment 

supports.

   

Lack of support for integration and community inclusion 

opportunities.

   

Lack of/or 

misinformation.

   

Only seeing a person's disability, not their ability and will.

   

The negative impact of long-term institutionalization, loneliness and fear."
— From Marti Knisley, July Lunch & Learn Meet the Need NC webinar presentation. (July 18, 2023)
Each summer, we celebrate two momentous decisions for the disability community. In June, we remember Olmstead v. L.C., a U.S. Supreme Court decision about the right for people with disabilities to live in the communities of their choice and in the least restrictive environments. In July, we celebrate the American with Disabilities Act (ADA), the civil rights law that works to ensure all people with disabilities have the same rights and opportunities as everyone else. 
Today, Olmstead and the ADA should be the guideposts for everyone in and outside the developmental disability community. These two rulings create the basis for the Innovations Waiver, a federally approved Medicaid Home and Community-Based Services Waiver (HCBS Waiver). The Innovations Waiver is designed to meet the needs of individuals with intellectual and developmental disabilities (I/DD) who prefer to get long-term care services and supports in their home or community, rather than in an institutional setting.  
These rulings are our rights. They pave the way for building more awareness about the rights of those with I/DD to live and work in the communities they choose. They are propelling states around the country to move from an institutional to a more community-based mindset as driven by the disability community at large. We are all in the midst of this change, along with the ongoing acknowledgement that one size does not fit all for those with I/DD and their families. This is where we are now in North Carolina: we are in transition. 
During our monthly webinar in July, we hosted three longtime disability rights advocates who have committed their lives to serving those with I/DD. You will see the webinar recording of From ADA to Olmstead to Innovations Waiver: Where Are We Now? and other resources about disability rights and issues specific to North Carolina in this newsletter. 
A key takeaway: When we look at these important rulings and laws that underpin our efforts today for our disability community, they were driven by disability communities joining together and with those outside of our community for change. The mission of our Meet the Need NC initiative fits this model. We need to join together to enable change for people with I/DD and their families to thrive, not just survive. 
Please join us for our next monthly webinar in August, I/DD and Health Disparities, with Gary Maslow, MD from Duke Psychiatry and Michelle Franklin from Duke Margolis Center for Health Policy. Registration information is provided in this newsletter. 
Meet The Need NC is an initiative to change the intellectual and other developmental disabilities (I/DD) landscape across the state and is funded by the North Carolina Council on Developmental Disabilities. Meet The Need NC is driven by the Leadership Alliance for Neurodevelopmental Disabilities (LAND), a program of the 501c3 nonprofit, Mental Health Transformation Alliance (MHTA).  
From ADA to Olmstead to Innovations Waiver: Where Are We Now?
The NC Medicaid Innovations Waiver helps those with intellectual and/or developmental disabilities (I/DD) to receive services and supports in their own community. It helps individuals live as independently as possible. The Innovations Waiver is a home and community-based service (HCBS) model.
On July 18, 2023, From ADA to Olmstead to Innovations Waiver: Where Are We Now? was the topic of the Meet The Need HEAR. SHARE. ACT. Lunch & Learn webinar series.  Virginia Knowlton Marcus, Holly Riddle, and Marty Knisley provided information from disability rights experiences followed by a question-and-answer session. 
Question-and-Answer Session
Most questions were answered during the webinar. For those that were not, the answers are provided here: Responses to Questions from the July 2023 webinar. (Note: There are still some questions from the webinar that we are working on and will update this list with those answers soon.)
Presentations
Download a PDF to see the presentations:
More about the presenters
Olmstead & I/DD in North Carolina: Unmet Needs and Unfulfilled Promises
Presented by: Virginia Knowlton Marcus, Disability Rights NC
Download Virginia's presentation
Virginia Knowlton Marcus is the CEO of Disability Rights North Carolina, a nonprofit law firm and the Protection & Advocacy organization in NC dedicated to advancing the rights of people with all types of disabilities, of all ages, throughout North Carolina. Virginia is an attorney with lived experience who has been advocating for disability rights in multiple states, federally, and internationally for over 25 years. Her prior positions include Executive Director at Disability Rights Maryland, Director of Legal Advocacy and Director of Public Policy at Disability Rights California, Executive Director at the Joseph P. Kennedy, Jr. Foundation, and Fellow with the California Assembly Ways & Means Committee. 
Virginia chairs the NC Equal Justice Alliance and is a member of the National Disability Rights Network board of directors and legislative committee, NC Equal Access to Justice Commission, NC Council on Developmental Disabilities, NC Mental Health Block Grant Planning and Advisory Council, NC Traumatic Brain Injury Advisory Council, and Southern Disability Justice Coalition. She is an alumnus of the Leadership North Carolina and Leadership Triangle programs and was recently recognized by Lawyers Weekly as a North Carolina Leader in Law.
Virginia earned her J.D. and B.A. in International Relations at the University of
California, Davis. She lives in Raleigh, NC with her husband, Michael, and German Shepherd, Rosie.
From ADA to Olmstead to Innovations Waiver: Where Are We Now?
Presented by: Holly Riddle, NC Department of Health & Human Services
Download Holly's presentation
Holly Riddle, M.Ed., J.D., FAAIDD leads Olmstead Plan Development for the NC Department of Health and Human Services (NCDHHS) as an Assistant Director in the NCDHHS' Office of the Senior Advisor on the ADA. Over her four decades in government, she has served as policy advisor to the NC Division of Mental Health, Developmental Disabilities, and Substance Use Services; Executive Director of the NC Council on Developmental Disabilities (NCCDD); general counsel to the former NCDHHS Division of Youth Services; and a staff member of Wright School and the Whitaker Psychiatric Residential Treatment Facility. 
Ms. Riddle holds a bachelor's degree in English and master's degree in special education from UNC-Chapel Hill and a Juris Doctorate from Georgetown University Law Center. She is a former member of the American Bar Association's Commission on Mental and Physical Disability Law; a member of the National Advisory Board for the College of Direct Support; a member of the boards of the NC Guardianship Association and Housing Options for People with Exceptionalities (HOPE NC); a graduate of Leadership North Carolina; former chair of the American Association on Intellectual and Developmental Disabilities' (AAIDD) Legal Process and Advocacy Committee; and Fellow of the AAIDD. 
In 2013, the NCCDD created an award in her name, recognizing excellence in professional leadership in the field of developmental disability.
Meet the Need: The Promise and the Journey
Presented by: Marti Knisley, Independent Reviewer
Download Marti's presentation
Martha (Marti) B. Knisley, M.A. has served as a local and state human services administrator and consultant for over five decades including serving as Director of the Department of Mental Health in Ohio and the District of Columbia, and Deputy Secretary of Mental Health in the Pennsylvania Department of Public Welfare. She has advised state and federal agencies on the development of supportive housing and supported employment, Medicaid financing and community policies and services for people with disabilities. 
She is presently the Independent Reviewer in the Olmstead Settlement Agreement between the State of North Carolina and the US Department of Justice. She retired as a Senior Consultant for the Technical Assistance Collaborative, a small nonprofit consulting firm created and supported by the Robert Wood Johnson Foundation and the Melville Charitable Trust to assist in the financing, governance and development of resources, housing and services for people with disabilities in 2017. 
She was the principal consultant for Pennsylvania's Department of Human Services supportive housing programs from 2006 to 2016, Louisiana's principal services consultant to rebuild southern Louisiana's services system for people with disabilities following Hurricane Katrina from 2006 until 2014 and more recently served on an Expert Panel to the US Department of Housing and Urban Development on a Study of Rental Housing Discrimination against Persons on the Basis of Mental Disabilities.
She served as Expert Consultant to the New Jersey Department of Human Services from 2008 to 2017 assisting the state to successfully meet requirements in their Olmstead case, Disability Rights New Jersey v. Velez. She serves as an Expert on supported housing in a similar matter, U.S. v. Georgia. She has served as an Expert Consultant to the Council of State Governments (CG) Justice Center, the National Governors Association, the Substance Abuse, Mental Health and Services Administration and to the Centers for Medicare and Medicaid Services.
Webinar Recording
View the archived webinar below or on YouTube at https://youtu.be/dIilS6GnHog.
Register for the August Lunch & Learn Webinar!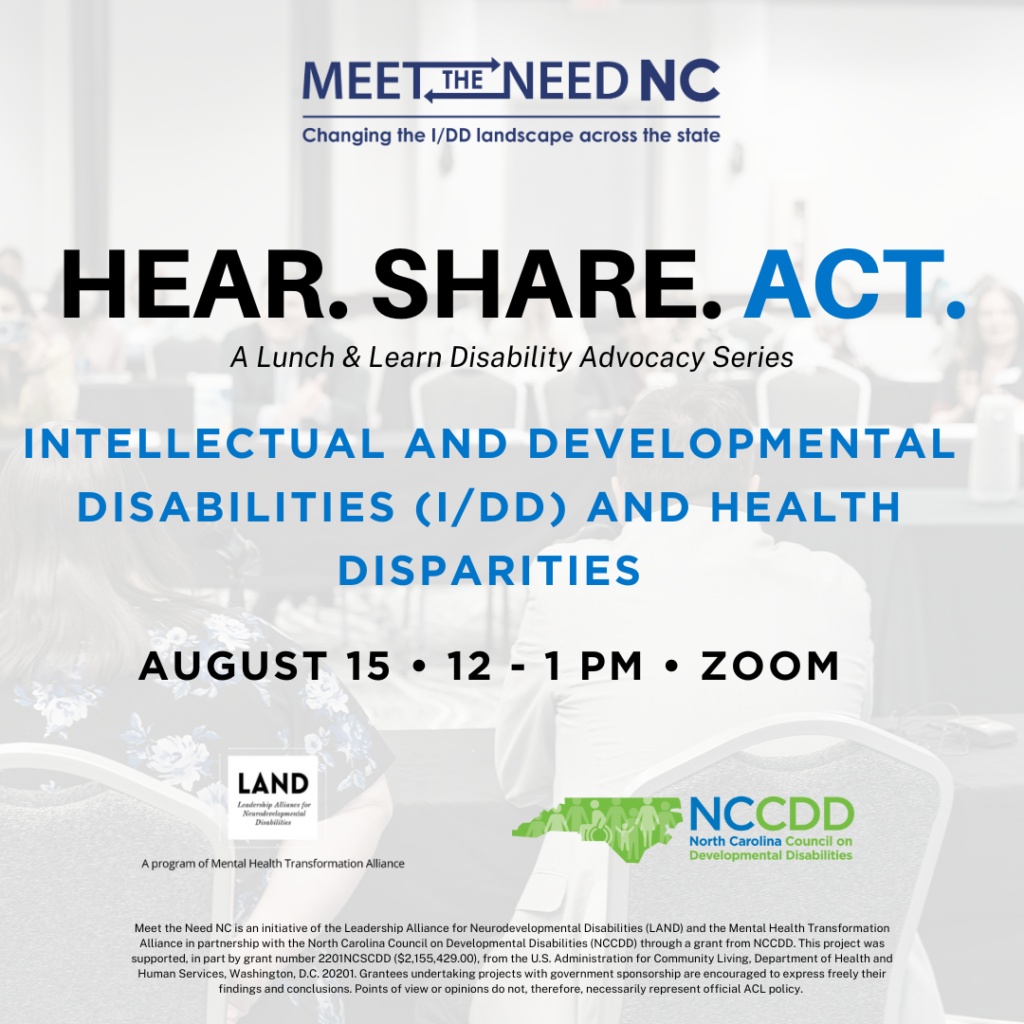 We meet on the third Tuesday of every month at noon with new topics brought to you by thought leaders in the I/DD community.
Throughout our series, Meet The Need NC intends to create a basic understanding of the unmet needs of those living with I/DD in North Carolina. Register for one or all of our Lunch & Learns: HEAR. SHARE. ACT: A Lunch & Learn Disability Advocacy Series.
Our next Lunch & Learn will be on August 15 from 12pm – 1pm. August's topic is Intellectual and Developmental Disabilities (I/DD) and Health Disparities featuring Gary Maslow, MD, and Michelle Franklin, PhD, APRN from the Duke University School of Medicine Department and the Duke-Margolis Center for Health Policy. We are hoping to also include a panel of representatives from Hispanic/Latino, Black, and Indigenous communities.
Thank you to our sponsors! Would you like to be one?

Meet The Need would like to send a special thank you to Partners Health Management for providing funding for the inclusive accommodations for the webinar series this year. This has made it possible for us to provide Spanish translation and American Sign Language interpretation so that we can reach out to more North Carolinians interested in attending.
We are seeking additional sponsors for our Meet The Need NC Lunch & Learn webinar series that will continue into next year. If you are interested, please send an email to Beth.Field.LAND@gmail.com.
LENS: Lived Experience Network Speaks
LENS, which stands for Lived Experience Network Speaks, is a blog provided by Meet The Need NC from our LENS Advisory Group. LENS includes individuals with intellectual and/or developmental disabilities (I/DD) experience, including people with I/DD, families, and caregivers with separate groups for those who speak English or Spanish. We provide a space for them to share freely, but these opinions do not necessarily represent those of Meet The Need NC or all members of the LENS Advisory Group.

Caring makes a difference. Empathy makes a difference.
This month's guest blogger is Diane Coffey, a parent of two adopted children with disabilities and mental health needs.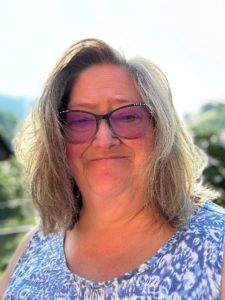 From a very young age I learned about struggles that someone with disabilities can and do face day-to-day. My aunt contracted polo in the 1950s when she was 18 years old and spent the rest of her life in a wheelchair. I watched my uncle have to carry her inside to most places and then get her wheelchair, or my cousin and I would have to carry the wheelchair. I also had to watch her go into a rehab facility to help her because she overused all the medicine that doctors gave her.  
My great grandmother was bed-bound for most of my childhood. My grandmother had a nervous breakdown and had to be committed to a facility and I watched how the family treated her and handled that. I had an uncle that spent most of his adult life in his house on oxygen. My mother was also a caregiver for many sick family members, and I grew up watching all she did for each one to help them have even just a little easier time dealing with illness/disability. 
Growing up with so many layers of disabilities within my family opened my eyes at an early age to how hard it is not only for the person with disabilities, but also how much families struggle, too. Knowing their family member deserves better but never knowing how or what to do to make changes is so hard. But I also learned at an early age just how important family can be to help change things for the person with a disability. My aunt would have been housebound if not for her husband's willingness to carry her and her wheelchair everywhere they went. Caring makes a difference. Empathy makes a difference.
Once I got married it became clear very early on that I could not have natural children, so my husband and I became foster parents and then actually adopted our daughter who has Reactive Attachment Disorder. She is now 37 years old, married and has two children. We struggled through many years with her, not being able to find providers who could help, being treated like we were the problem, and feeling fully alone. Then I personally found out what it was like to live with serious health issues that at the time did not allow me to work for several years. We have also adopted another child that was diagnosed with Autism and co-disorders who is 14 years old now.
What I have learned at this point is that even in my 50+ years we have come a long way in how we support and make life easier for those with disabilities. The sad part is we have so much more work to do. As families of those with disabilities, and as those with disabilities, we need to stand up and say we deserve to have the services that allow each of us to be part of the community in whatever way we choose to participate. We need to be included in conversations that are looking at systems that serve us and how those systems will serve us. We are a part of the solution. 
Help us continue to grow in how we treat people with disabilities and their families. Help all North Carolina citizens to be treated with respect and dignity. 
About the author: As a parent of two adopted children with disabilities, including mental health issues, Diane has faced many challenges. In her role as Family Engagement Consultant with the Parent to Parent, Family Support Network of the High Country, she has partnered with hundreds of families around the state of North Carolina to help them navigate systems. She also supports and partners with many agencies across the state. Diane is the family co-chair of the NC Collaborative for Children, Youth & Families School-Based Mental Health Committee. She is also on the Advisory Council of LAND and sits as Chair of the DPI Council on Educational Services for Exceptional Children. When working/partnering at the state level she works hard to bring the family voice and build partnerships to improve all services children/youth and adults receive.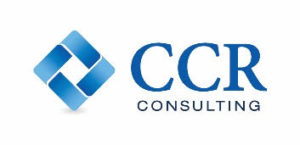 Sarah Pfau, JD, MPH,
Senior Consultant
CCR Consulting
Policy updates as of July 26, 2023
NC DHHS Announces Plans to Launch Medicaid Expansion on 10/1/2023
NC Medicaid and DMH/DD/SAS Clinical Coverage Policy Updates
Proposed State-Funded Service Definition Policies
All policies will be posted from 7/7/2023 – 8/5/2023
Send comments to: DMHIDDContact@dhhs.nc.gov
Two additional 1915(i) State Plan Option policies are posted from 7/14 – 8/28. 
Submit comments to medicaid.public.comment@dhhs.nc.gov.
The federal Centers for Medicare and Medicaid Services (CMS) approved the North Carolina 1915(i) State Plan Option effective 7/1/23 and below is the Medicaid Bulletin announcing that approval.
NC Medicaid State Plan Amendment Updates
The Division of Health Benefits has posted numerous proposed NC Medicaid State Plan Amendments (SPAs) on this Web page:  2023 Proposed Public Notices | NC Medicaid (ncdhhs.gov).  Please see below for brief summaries of each SPA: 
23-0023:  Implement a future Clinical Coverage Policy 8D-4 (not yet promulgated) for ASAM-compliant, 1115 SUD Waiver 24-hour services for individuals with both a TBI and an SUD. 
23-0025:  Eff. 7/1/2023, increase Direct Care Worker PCS rates, including for CAP/C and CAP/DA, to $6.25/15 min. ($25/hr.) and that rate will include previous EVV rate enhancements.

NOTE:  This rate increase is contingent on ". . . legislative approval of appropriations sufficient to support the increase."
*SEE ALSO below a 7/3/2023 DHB bulletin.  It includes information about PCS rates. However, the PCS section doesn't state what the actual rates are effective 7/1 – 7/31 and the bulletin indicates that DHB is still in the process of updating the fee schedules. . .

23-0026:  Eff. 7/1/2023, implement a uniform add-on of $37.74 to Skilled Nursing Facility rates.

NOTE:  This rate increase is contingent on ". . . legislative approval of appropriations sufficient to support the increase."

23-0027:  Eff. 7/1/2023, increase Private Duty Nursing rates from $45 to $52 / hr.

NOTE:  This rate increase is contingent on ". . . legislative approval of appropriations sufficient to support the increase."
Related July 3, 2023 DHB Rates Bulletin
Consistent with the end of the federal COVID-19 Public Health Emergency, NC Medicaid is ending all* temporary COVID-19 rate increases and/or uniform adjustments included in rates through June 30, 2023, for the specific Medicaid services identified in SPECIAL BULLETIN COVID-19 #267: Temporary COVID-19 Rate Increases Ending June 30, 2023.
To maintain access to care for Medicaid members by supporting Medicaid providers whose temporary COVID-19 rate increases are ending while the General Assembly continues budget deliberations, NC Medicaid is implementing new temporary/interim rate increases, effective July 1, 2023,** through July 31, 2023, that estimate the permanent rate increases anticipated to be adopted by the General Assembly. As July 31 approaches, if a State budget has not yet been finalized, NC Medicaid will evaluate whether it is feasible to extend the new temporary/interim increases at some level.
Once a State budget has been finalized, NC Medicaid will implement any permanent increases at the levels appropriated in the budget and intends to systematically reprocess claims (or direct managed care organizations to reprocess claims, as applicable) retroactive to July 1 to adjust payments to the level of the appropriated permanent increases. This reprocessing will ensure that providers receive the full value of the legislated increases.
For more information, please see SPECIAL BULLETIN COVID-19 #267: Temporary COVID-19 Rate Increases Ending June 30, 2023. 
Samantha R. et al. v. North Carolina Department of Health and Human Services Updates
In November of 2022, in relation to a 2017 Disability Rights North Carolina lawsuit, Samantha R., et al. v North Carolina and the NC Department of Health and Human Services, an NC Superior Court judge filed an Order requiring NC DHHS to: 
1) Divert and transition individuals from institutionalization;
2) Increase access to Home- and Community-based Services via reductions in the Registry of Unmet Needs waiting list for the North Carolina 1915(c) Innovations Waiver;
3) Address the Direct Support Professional workforce deficit; and
4) Implement quarterly progress reporting to the Court. 
In February of 2023, the same judge granted an NC DHHS motion for a stay of the Order while the lawsuit appeal is pending in the NC Court of Appeals.
In May of 2023, Disability Rights North Carolina filed a Motion to Modify the November 2022 Order and remove a 2028 cessation date for new, long-term admissions to ICF-IID facilities. According to DRNC:  "The Motion asks the judge to change a provision of his November 2022 Order so that it does not apply to ICFs (except for the state-operated Developmental Centers). Specifically, the Order provides that new long-term admissions to certain settings would end in 2028, while allowing short-term admissions and respite. We filed the Motion because of community concerns that alternative community-based services would not be available in time for those who would prefer them, and that those who want to remain may lose the option to stay if their ICF closes, either because of the lack of long-term admissions or in anticipation of that prospect."
As of July 2023, the judge has not ruled on the May Motion.
There is now an August 2, 3:15 p.m. Hearing on the May Motion scheduled in court. The hearing is being conducted via WebEx and is open to the public. The link to watch is here: https://nccourts.webex.com/meet/OrangeHistoricCR. 
In recent months, DRNC has been meeting with stakeholders including beneficiaries, guardians, and LME-MCOs to identify ways that people with I/DD living in ICFs can live in the highest quality, most integrated way possible.  Based on the focus group sessions, DRNC recommended the formation of a group for family members of people living in ICF settings. This group will not be affiliated with DRNC. Parent Carol Conway has agreed to organize and convene the group. If you are – or may be – interested, please reach out to Carol at carol.ann.conway@gmail.com. The group will decide for itself on a scope and direction. 
Upcoming Vaya Health LME/MCO Registry of Unmet Needs Training
August 25, 9:00 – 10:30 a.m.
During this free, virtual training, Vaya staff will provide an overview of the NC Innovations Waiver and the RUN, walk participants through the RUN application process, and explore the services available through the waiver. Register online.
For more information, email training@vayahealth.com.
NC Medicaid Tailored Care Management Updates
Please see below for a bulleted list below that condenses the summary for you. 
 Updates include:
Revised policies for Acuity Tiers and Acuity-Based Contacts and Contact Monitoring [no acuity-based contact requirements apply]
Continuation of the use of a single (per member) Tailored Care Management rate of $269.66 through June 30, 2024, with an add-on of $78.94 for each Innovations and TBI waiver enrollee and member obtaining 1915(i) services.
Revised "glide path" dates for the percentage of provider-based versus plan-based TCM
Beneficiary eligibility for TCM by plan type (Medicaid Direct + LME/MCO) and community-based or residential services (ACT; ICF; SNF)
Clarification that until further notice, only LME/MCOs are eligible to provide TCM to Transition to Community Living (TCL) participants
Clarification regarding conflict-free care management:  Innovations and TBI Waiver and 1915(i) members may not receive TCM and services from the same provider entity. 
Clarification regarding LME/MCO data sharing requirements for patient risk lists and pharmacy lock-in
Effective 10/1/2023, LME/MCOs providing plan-based TCM to beneficiaries in Healthy Opportunities pilot regions will be eligible to use the pilot
Clarification regarding TCM entity assignment of care manager and supervising care manager for dually diagnosed members
Clarification that individuals with the equivalent of a high school diploma, such as a GED or certificate of completion, qualify to serve as care manager extenders as long as they meet other requirements
Authorizes Clinical Consultants to be licensed outside of North Carolina
Suggests plan- and provider-based TCM entities use Acuity Tier data to inform care manager assignments, make decisions about care manager needs, and generate risk stratification
Authorizes Care Extenders to gather information about a member's progress towards goals identified in the care plan or ISP and share it with the care manager
Revised TCM staff training requirements
Revised Care Management Comprehensive Assessment policies 
North Carolina Behavior Analyst Licensure Updates
The main website is:  ncbehavioranlystboard.org
Reminder: Section 9K.3. of Session Law 2022-74 gave temporary authorization for Behavior Analysts to practice without the supervision of a licensed Psychologist while the NC Board was getting up and running.  Pursuant to Section 9K.3.(d), that temporary authorization expires 60 calendar days from July 13, 2023 (the first day that license applications became available). 
See also Session Law 2021-22, which controls:

the licensure application process;
the licensure renewal process (every 2 years, with a license termination by operation of law if a Behavior Analyst does not renew within 60 days of the renewal date);
associated licensure fees ($250 new; $200 renewal unless or until the law is amended);
licensure reciprocity among States;
license suspensions and revocations and Behavior Analysts' right to contested case hearings at OAH;
exemption from licensure for certain individuals (including family members as caregivers);
Behavior Analyst-client privilege / confidentiality parameters;
Behavior Analyst child abuse and neglect and adult with IDD abuse and neglect reporting requirements; and
NC Behavior Analyst Licensure Board composition, powers, and duties.
REMINDER:  Comment period for NC Innovations Waiver Application Closes on 7/30/2023
NC DHHS Rolls out I/DD Residential Provider Needs Assessment Survey (participation voluntary)
National News of Interest
I/DD Legislative Priorities for North Carolina Organizations
Many organizations in North Carolina decide to focus on advocating by educating and informing on issues. Click here for a list of those organizations and the resources they offer.
Did you know? Information you can use!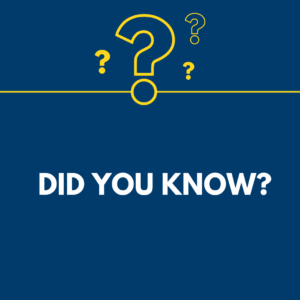 Every year on July 26th we celebrate the American Disabilities Act (ADA). The ADA is the civil rights law that works to ensure all people with disabilities have the same rights and opportunities as everyone else. This year is the 33rd anniversary of the passing of the ADA.
Olmstead v. L.C. is a United States Supreme Court case/decision. It is about the right to community inclusion for people with disabilities. In 1999, the court ruled that unjustified segregation of people with disabilities constituted discrimination that violated the ADA.
The Innovations Waiver is a federally approved Medicaid Home and Community-Based Services Waiver (HCBS Waiver) designed to meet the needs of individuals with intellectual or developmental disabilities (I/DD) who prefer to get long-term care services and supports in their home or community, rather than in an institutional setting.
The following are helpful resources about the ADA, Olmstead, and other legal rights information that support people with I/DD to live and be a part of the communities they choose.
Americans with Disabilities Act (ADA)
Olmstead Decision
Samantha R. Litigation
More Information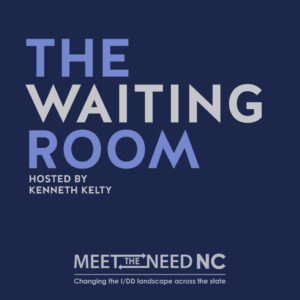 The Waiting Room
: Hosted by Kenneth Kelty, this is a podcast that shines a light on the ever-growing Medicaid waitlist and unmet needs of people with intellectual and/other developmental disabilities in North Carolina.
Listen on Spotify
or
view on YouTube
.